Thoughts and Ponderings from Valerie while serving time in Jail.
See on Scoop.it – The War Against Mothers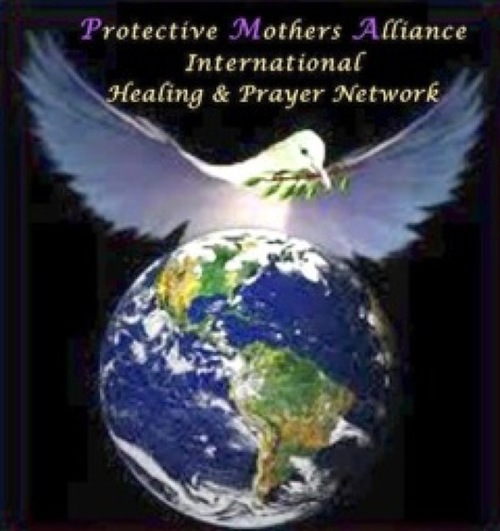 Protective Mothers' Alliance International's insight:
We have shared in a previous post that Valerie is sentenced to jail.
Her story is tragic and reasons unjust but like so many other
protective mothers sent to jail, for trying to protect their children
from abuse Valerie is staying strong. Please read the background of
Valerie's case on our previous post in our Guardian Of Truth Blog on wordpress. Valerie is our KS State Chapter
leader, one of our Healing and Prayer Network Administrators and also
one of our Prayer Warriors. Valerie is writing to us from her jail
cell in KS. Here are her thoughts:
Thoughts and Ponderings from Valerie while serving time in Jail.
For those who suffer in this world. Remember the sufferings of Jesus
Christ, who was innocent of any wrong or sin. Remember what He said,
"If the world hates you, you know that it hated me before it hated
you." "If you were of the world, the world would love its own." "Yet
because you are not of the world, but I chose you out of the world,
therefore the world hates you."
This, somehow gives me a sense of belonging to God our Father rather
than the corruption of what this world ("system") has done to our
children and mothers. I pray that God will keep us all strong in faith
for the pursuit of justice for many abused children and women.
I love all of you for your strength. I know all too well that you do
not feel strong, but you are amazing women in my eyes, and even more,
amazing mothers! Our children may be lied to about us, but I intend to
promote the truth about your/my love for them and your fight to
protect them all of their lives. Keep up the good work ladies! Trust
that the Lord of Heaven and Earth will reveal the truth in His time.
Nothing is hidden that will not be made known. Keep the faith and
press into God. .
Thank you to Janice. Thank you Ej, our other PMA prayer warriors and All PMA Intl. leaders. I
miss you all very much. God bless you for your perseverance and for
your faithful friendship. I love you. Also, thank you for all your
prayers and hard work.
I miss you all while I am in here (i.e. jail). I am in here for
loving my children. That sounds insane doesn't it? Well, if loving my
children makes me crazy, then count me as crazy. I know that all of
you are with me in loving your children, deeply!
Also, I want to wish everyone a "Very Happy and Blessed Valentine's Day!"
Love to All
Valerie Stockemer – Rosproy