Minnesota court overturns Mom's conviction, sends message of hope
See on Scoop.it – The War Against Mothers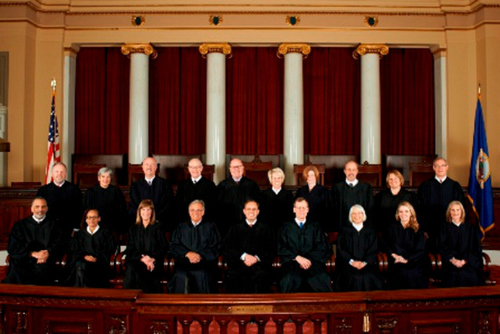 Minnesota Court overturns conviction of a Mom on criminal charges, ruling authorities conspired to deprive her of her civil rights.
See on communities.washingtontimes.com
*****UPDATE******
Caroline Rice is NOT getting the justice she and her children deserve.. you have to visit this link:
http://carvercountycorruption.com/2013/08/24/appeals-court-finds-judge-richard-perkins-guilty-of-misconduct/
The Appeals Curt reversed the convictions of Caroline by Judge Perkins and said she could have a new trial – before the same biased judge, with the same unprincipled prosecutor, Peter Ivy, in the same court. And Carolyn will have to try the case herself again unless she can come up with tens of thousands of dollars to pay a lawyer and persuade the lawyer to risk his/her career by going before a biased judge who is determined to destroy Caroline. The truth is that Caroline is a broken woman. Her family was destroyed, her oldest daughter is dependant on her ex-husband, one of her sons is believed to be on drugs and the other son is pursuing a professional hockey career instead of going to college. The sons are being trained to be abusers like their father. Her daughter A.R. is a sad, thin, depressed girl now about 16 years old who is not allowed to have any contact with Caroline. Only L.R. is succeeding and she is totally alienated from her father. She is the one who turned down a scholarship to attend West Point because she would not serve a country that had treated her family so shabbily. The probability is that prosecutor Ivy will not try the case again, Caroline will not or cannot defend it, and the matter will be left unresolved. Caroline will not get justice. Four of her children will become damaged members of society.