Hospital Holds West Hartford Girl For 9 Months After Parents Argue Diagnosis
See on Scoop.it – The War Against Mothers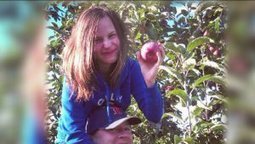 It's a medical "mystery" that has left a Connecticut family baffled and heartbroken. After a long history of medical problems, a West Hartford teenager is now "trapped" inside a hospital with seemingly no way out.
Protective Mothers' Alliance International's insight:
Hospital holds child against her and her parents will. Parents lose cusody of their child. because they disagree with her diagonsis.
Justina was diagnosed with mitochondrial disease a few years ago. It's a genetic disorder that can cause loss of muscle coordination and weakness.
Despite that diagnosis she lived a normal life.
But last February, she also got the flu and was admitted to Boston Children's Hospital to see her specialist.
Almost immediately, a different team of doctors delivered a different diagnosis, questioning the original diagnosis of mitochondrial disease.
"They came in, and they said we cannot take Justina out of the hospital. They called DCF," says Linda Pelletier, Justina's mother.
They said Justina had "somatoform disorder."
In short, they were saying she suffered from a mental illness, not mitochondrial disease.
Her parents, Lou and Linda Pelletier, were escorted out of the hospital by security, and within four days, they lost custody of Justina.
See on foxct.com