Posts Tagged 'Safe Kids International'
See on Scoop.it – The War Against Mothers


LOCK HAVEN, PA. — In the 23 months since former Penn State assistant football coach Jerry Sandusky was unmasked as a child predator, everything has remained, remarkably, unchanged at Central Mountain High School, where the stunning criminal inquiry…
Protective Mothers' Alliance International's insight:
This is a very important story highlighting the broken investigative practices used in the Penn State scandal which is similar to those used by family courts.
See on www.usatoday.com
See on Scoop.it – The War Against Mothers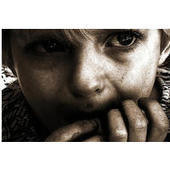 CPS Whistle-blower Speaks Out. I was a special investigator for Child Protective Services, and this is my story.
Protective Mothers' Alliance International's insight:
" There is no system ever devised by mankind that is guaranteed to rip husband,wife, father, mother and child apart so bitterly than our present family court system" Judge Brian Lyndsey